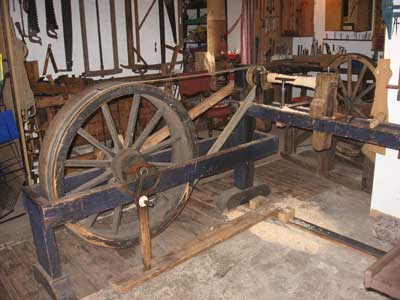 Looking at the censuces you will see, that there haven`t been any turners in Bindslev since 1870, and lathes and tools in the museum comes from other towns in thw neighbourhood; for instance there`s a fine lathe from the little town Åbyen between Bindslev and Hirtshals.
The turner is a manufacturing workman, and you may distinguish between wood-, metal- and turner of art.
The art of turning is known all time back to 500-600 BC, where the people in Assyria and Babylonia used it, and from the Orient it came to ancient Greece, from where it spread to the rest of Europe.
{backbutton}